Think of the last time you deleted a text without reading it. It doesn't happen, right? Now imagine using the power of text to reach qualified, opted-in candidates about the latest job opportunities at your company or an upcoming career event.
Text2Hire gives you direct and immediate access to the people you want to hire – and who've already said they're open to receiving career opportunities via text.
More about Text2Hire
3%
average response rate
*
12+ M
opted-in candidates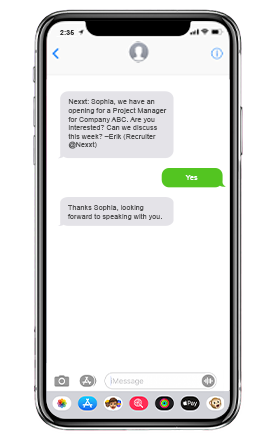 *Data based on Text2Hire Conversation.